Welcome to Sam Morris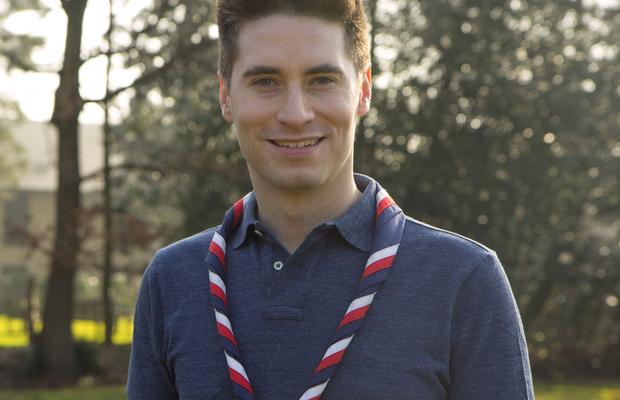 From 1 March 2021, Sam Morris became the interim Chief Commissioner of England, taking over from Alex Peace-Gadsby who has stepped down from the role.
I am really pleased that Sam agreed to take this important role in the leadership of Scouting across England.
Alex Peace-Gadsby has been Chief Commissioner of England for the past six years and has put her heart and soul into the role. I am very grateful to Alex and thank her for all that she has done. Alex has some very exciting new opportunities to keep her busy including becoming Chair of the charity Parentkind – a charity that supports parent engagement in schools and supports PTAs, Friends Groups and other parent associations. Clearly Alex will continue her passion for championing young people. I wish Alex every success in her future roles.
Our plan is for Carl Hankinson (UK Chief Commissioner designate) to run a recruitment process for the next Chief Commissioner of England with the intention of making the appointment as he takes up the UK Chief Commissioner role in September.
In the meantime, I am delighted that Sam Morris (currently Deputy Chief Commissioner of England) has agreed to take on the role in the interim. I am very grateful to Sam and know that he will do a fabulous job.
Sam has been in Scouting since the age of 6 joining as a Beaver Scout, progressing through the sections, including volunteering with Cubs as an Explorer Scout Young Leader. Sam started his adult volunteering as a leader in the Cub Scouts and then became Assistant County Commissioner supporting the Cub Scout section. He has experience in adult training both as a trainer and a training adviser. Sam has been a Deputy County Commissioner and served on a County Executive Committee. He has more recently been the Deputy Chief Commissioner of England for four years. Outside of Scouts Sam works for an NHS charity where he is the Head of Volunteering for five hospitals in West London. He therefore brings a rich background to his current role.
Welcome to the role Sam, and thank you!