Scouts help to raise funds with teddies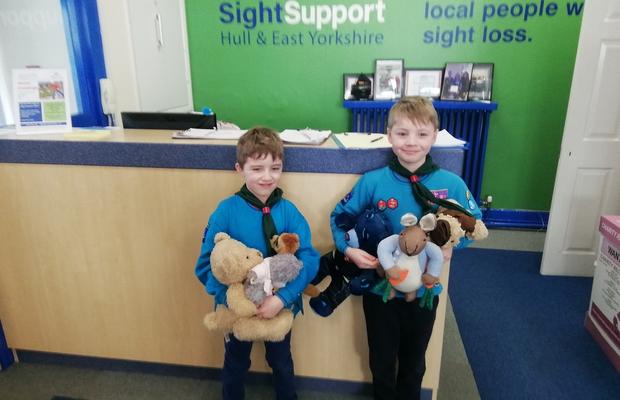 Beaver Scouts from St John (Newland) Scout Group in Hull collected 30 teddies to raise funds by a teddy tombola ran by Sight Support.
Sight Support is a charity that helps people with sight loss in Hull and East Riding. They visited the Scouts with different canes that people with sight loss use and glasses which mimic different visual problems along with other gadgets that help visually impaired people.
Scouts help prepare young people with skills for life; and help to make a difference to their local communities. Want to be part of it? Contact us today!