Kandersteg 2018 - Hull Scouts Biggest Adventure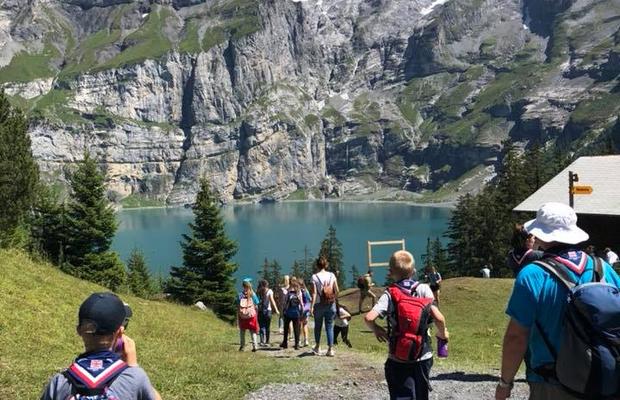 Dozens of thrill-seeking Scouts, Explorers and Leaders from across Hull embarked on the adventure of a lifetime over the summer. Spending a week camping at the Kandersteg International Scout Centre, Switzerland.
The action packed week saw 109 intrepid young travellers supported by 35 adult volunteers try out white water rafting, tobogganing, hiking in the mountains as well as immersing themselves in the local culture, visiting the local town of Spiez and the Trummelbach waterfalls.
The theme for the week was International Friendship, camping with over 1500 people from all the world, including Japan, Germany, Portugal to mention just a few. Scouts also celebrated the Swiss National Day on August the 1st taking part in a huge torch lit procession through the town of Kandersteg and were left in awe by the spectacular fireworks display.
For many, this was their first time abroad. Not only did the expedition push the 14 to 18 year olds and adult volunteers to new heights, the unique experience left them with memories that will last a lifetime and helped create unforgettable friendships.