Scouts Make A Splash!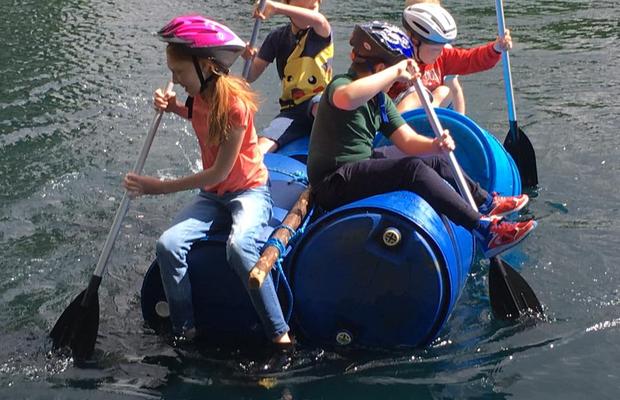 On 24th June, Scouts from across Hull came together to take part in the annual Raft Race held at East Park. The young people, aged between 10 and 17, were challenged to build a raft using barrels, logs and rope, before racing them across the water - without them falling apart!
Explorer Scout, Emily Black aged 15, said: "I enjoyed the raft race, as it was a good way to put my Scouting skills into practice and it was really fun doing so. These adventurous activities are a great way to get outdoors and meet new friends. Scouting rocks."
Adult volunteer, Ben Hunter, added: "Rafting teaches young people teamwork and water safety, and it's rewarding to watch the Scouts develop their confidence. These skills for life not only look good on their CV, but also mine too as Leader."
The 24 teams of boys and girls had to work together to ensure their rafts were well built and ready for the water, using their Scouting pioneering skills. It was then a dash across the model boating lake and back with the young people's efforts being timed for the leader board - getting wet was just part of the fun!
Miss out on the action? Keep an eye on Hull Scout's website for details of next year's event. Join or volunteer with us at: hullscouts.org.uk/contact-us
RESULTS
3rd Place - St Martins 6:15
2nd Place - Holderness Road Guides 5:48
1st Place - St John (Newland) 5:09
Raft Race gallery