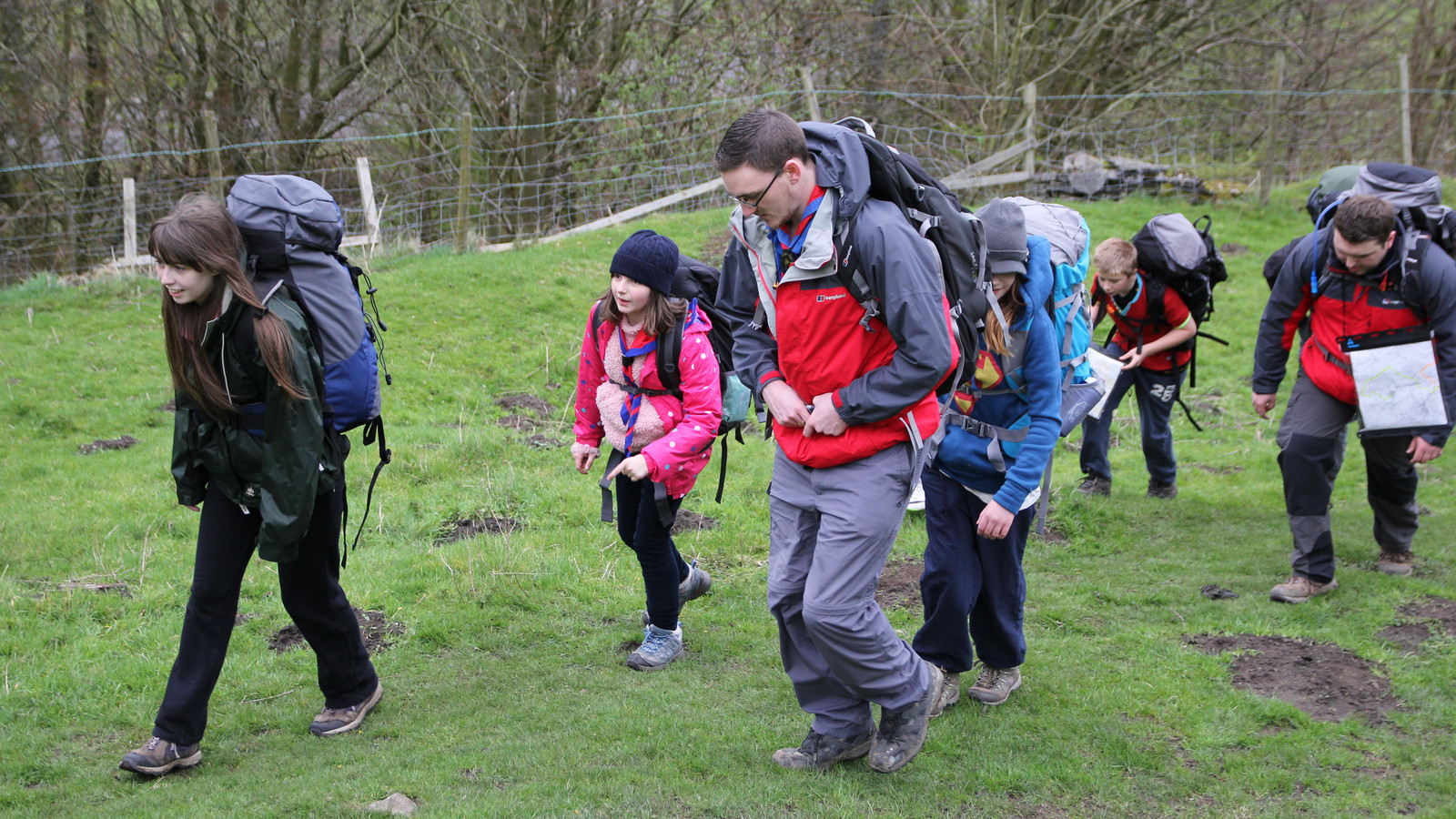 The Wolds Challenge is a one day hiking competition for Scouts and Explorers organised by the Fells Marathon Committee. This event is a test of navigation, route finding and team work, as well as a walking challenge. This is also a great training event for our sister event; The Fells Marathon.
The event is open to both Scouts aged 10.5 years to 14.5 years & Explorer Scouts ages 14.5 years to 18 years. Different routes will be set for each age group. The Scouts will approximately walk 12 miles whereas the Explorers will walk 17 miles.
Preparation
We advise that all teams/groups should cover training in:- navigation, hill skills, rucksack packing, what to do in an emergency, working as a team. It is also advisable to have a training walk before the event.
Map Requirements
The maps for this years Fells Challenge are:
OS Explorer 295 Bridlington, Driffield & Hornsea
OS Explorer 294 Market Weighton & Yorkshire Wolds Central
OS Explorer 300 Howardian Hills & Malton
Any groups needing maps for this year's event, these can be purchased from www.dash4it.co.uk for a very cheap prices.
Questions
If you have any questions or need any advice please don't hesitate to get in touch.
For further information contact - Neal Ingram
Entry queries contact - Claire Moverley
More Information, Booklet and Entry Forms
You can download the booklet below as soon as they are available. This will contain additional information and the entry forms you need to book your team onto the event.
Downloads
Wolds Challenge Hike Booklet 2021
Wolds Challenge Consent and Medical Form (Single Page) - WORD Version
Wolds Challenge Group Entry Form (Single Page) - WORD Version
Wolds Challenge Group Entry Form (Single Page) - PDF Version
Wolds Challenge Consent and Medical Form (Single Page) - PDF Version