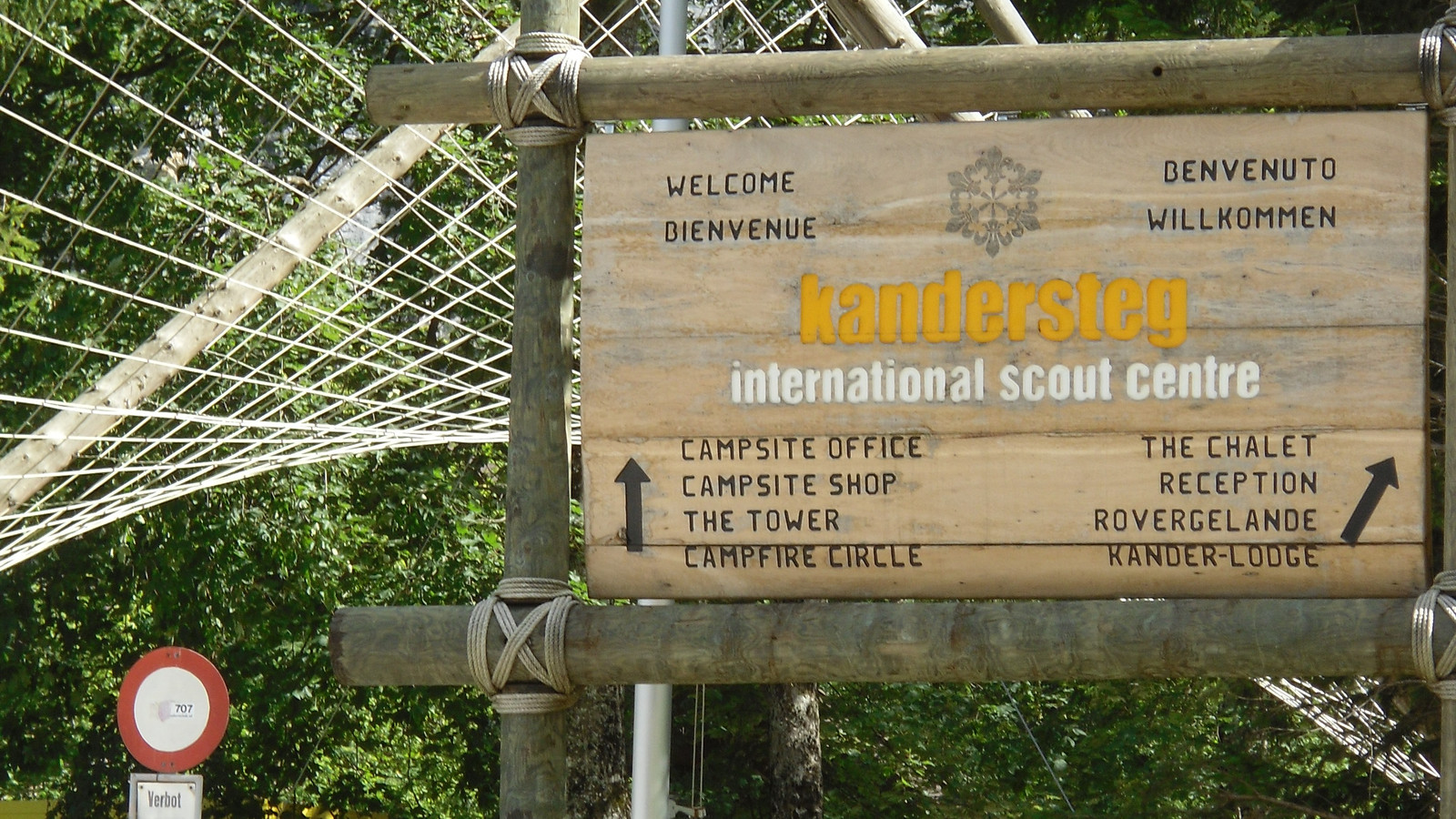 WHY KANDERSTEG?
Kandersteg is the International Centre of Scouting, founded by Baden Powell in 1923. Today, it is a centre that Scouts from around the world visit throughout the year, offering a wide range of programme opportunities for visitors. The centre provides support to groups visiting, much like a travel agent on a family holiday, so for us, knowing that we have the help and support of a team of people behind us, takes some of the pressure away from the organising committee too!
When?
Dates are not finalised yet as we're still in the planning stages and there's still a lot of things that could affect this, such as flights, transport and availability. The trip will consist of seven nights in Switzerland between 28 July and 11 August 2018 (and we're hoping to travel on either 28 July or 4 August).
WHO WILL BE ELIGIBLE?
The event will be open to all young people across the City of Hull District that are aged between ten and eighteen on 4 August 2018. Obviously, to take the young people, we need a team of adults too!
WHAT WILL WE BE DOING WHILE IN SWITZERLAND?
We're still in the planning stages and the programme has certainly not been finalised as yet, but the trip will encompass a range of activities and trips. Some of the things we're looking at including are:
White Water Rafting
750 metre toboggan ride
A visit to the Trummelbach falls which carry 20,000 litres of water per second!
A hike and visit to a cheesery
Time for shopping, experiencing the swiss culture and sight-seeing
International BBQ evening and Disco
WHERE CAN I FIND OUT MORE?
The initial information was shared with all groups at the Leaders Meeting and by e-mail in September and groups are currently looking at how they can best support this adventure for their young people. We will be issuing more information in due course and will also be setting up pages on our website to support the adventure.
If you have any burning questions, please ask your section leader in the first instance. If they are unable to assist, please send an e-mail to Gary, our Volunteer Manager for City of Hull Scouts - cityofhulldc@hotmail.co.uk